Daily News
Politics
Ihedioha Vs Uzodinma: Law Scholar Sheds Light On What Nigerians Should Know
It is no longer a new that the Supreme Court sacked Emeka Ihedioha a few days ago from his position as the governor of Imo state
Senator Hope Uzodinma was affirmed by the Apex Court as the winner of the 2019 governorship election that gave victory to Ihedioha
Uzodinma has been sworn in as the governor of Imo state and is now the chief executive of the Southeast state
Both the ruling All Progressives Congress (APC) of Uzodinma as well as the major opposition party, Peoples Democratic Party (PDP) of Ihedioha reacted to the Supreme Court verdict on the Imo governorship poll from different sides of the coin.
Nigerians as well, have continued to talk about the judgement, seen as fair to some, but not to others.
A law scholar and political-social commentator, Dr Charles Omole has spoken about the judgement too.
Dr Omole, citing some instances from the eyes of the law writes below on his personal Twitter handle, @DrCOmole:
ON IMO SUPREME COURT VERDICT
Many have sent me messages asking for my take on d Imo S/C verdict. Court is yet to publish reasons for its decision; so I cannot give full analysis until I have read the full reasoning of the Apex court. On the face of it; it appears a curious move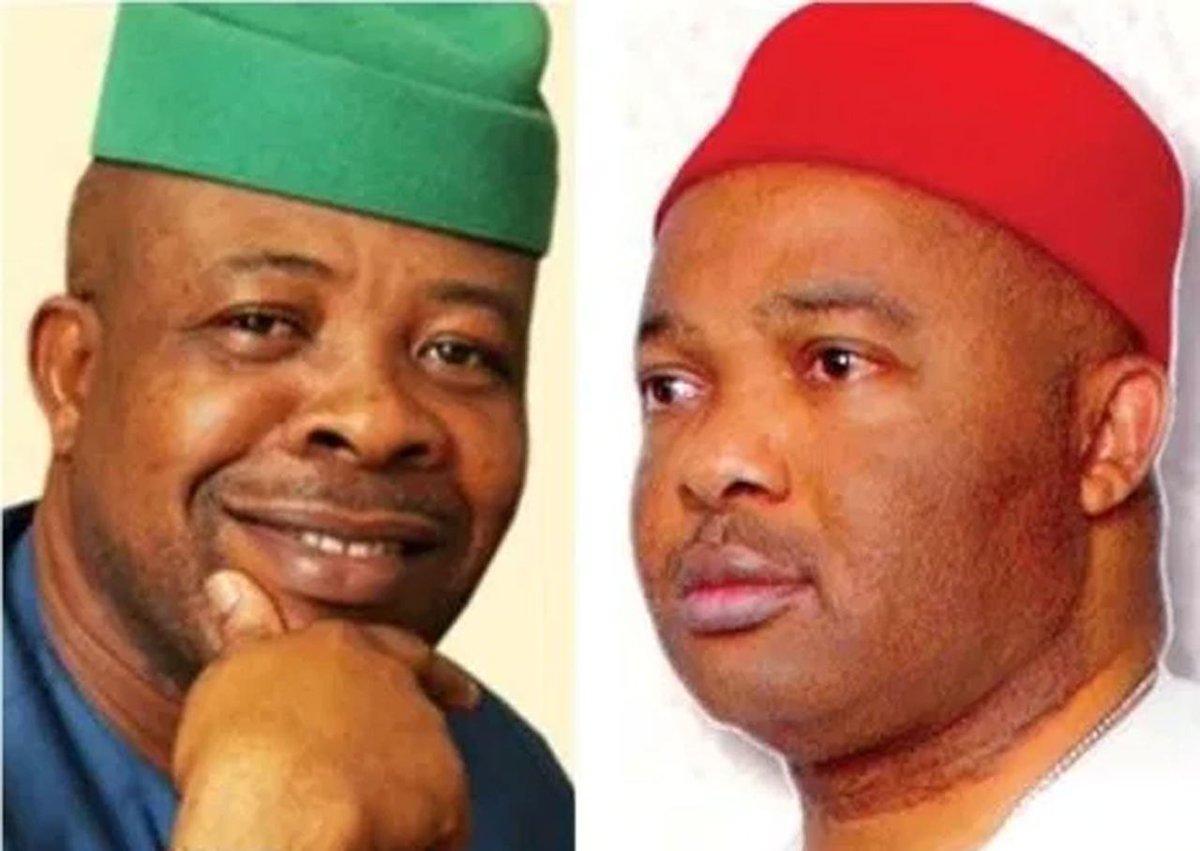 The verdict seems to reflect "Substantive" justice from a Supreme Court that has been focusing on giving "Technical" justice in recent past. In the Atiku case; the court was so Technical that the huddles seemed impossible to cross. But in this case; they went a different route. 
READ THIS TOO: 'Most Nigerians Are Still At Lost' – PDP Reacts To Emeka Ihedioha's Sack By Supreme Court
Development of Jurisprudence requires a level of consistency and logic that enhances and deepens the rule of law. But it appears the court is all over the place, on a casual glance of this case. This does not make the verdict wrong. The full written reasoning will shed light. I will revisit this case after S/C publishes its reasoning.
I have always been concerned with Technical judgements in matters like this. INEC too does have questions to answer. Why did its officers in 388 PUs sign result sheets only for INEC to reject same at Collation Centre? Were there another set of results from these 388 PUs? If not, were these PUs disenfranchised altogether?
Why did Uzodinma scored so high only in these 388 Units; a pattern not reflected anywhere else in the state? Why did INEC PU officials sign these results? So many questions. The apex court had also in an earlier judgement, held that Nwosu was not eligible to participate in the governorship contest, noting that he was nominated by both the APC and the AA. But now the court said Uzodinma won on platform of same APC.
So many unanswered questions. I suspect when released, the written reasons of the Apex court will be revealing indeed. We need to give them the benefit of the doubt as d final court. The unanimous nature of the judgement is also a good indication they will have a sound logic for their verdict. We wait and see The fact that evidence exist does not mean the same weight will be given to all of them.
I suspect the S/C may have given greater weight to evidence that the lower court treated as less important. This could turn a verdict easily. INEC itself may be the problem here. Those criticising Justice Tanko as unqualified etc are being unfair in my view. USA Constitution contains no prerequisites for appointment to d S/Court. In fact, their earlier justices were not lawyers. It's only by default that lawyers started being appointed. Tanko is capable Of d 114 Justices appointed to d US S/Court, only 48 have had law degrees, & additional 18 attended some law school but did not receive a degree. So u don't have to be a lawyer to be a good judge.
We should stop this fixation with paper certificate as required to be a great judge In Imo case, Supreme court have either advanced our Jurisprudence thru some innovative justice or set us back through judicial activism. We will know which one after their full reasons is released in the weeks ahead. Any rush to conclusion will be premature at this stage. Cheers